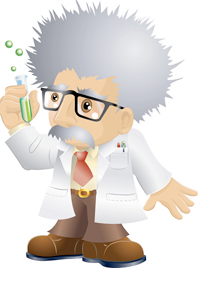 Explaining the exact mechanics of this discovery remain uncharted waters. A feature entitled Melancholy Nation, which can be found in the March 1999 U.S. News & World Report may at least get us in the ballpark.
Scientists researching a procedure known as rapid-transcranial-magnetic-stimulation (rtms) use a powerful magnet to 'wake-up' the brain.
Today, the scientific method behind the alphabiotic method is based upon the same fundamental principle, albeit a more organic one.
With the client lying face up on a specially designed table — a trained facilitator (alphabioticist) performs a unique movement of the head.
This gesture, which feels like a 'hiccup' to the nervous system, gently introduces a pattern interrupt to the brain.
Think metaphorically along the lines of hitting a re-set button.
The research of Dr. Marc VanCraeyenest suggests the alphabiotic method transmits enough energy to compress (i.e. temporarily deform) the pineal gland creating a *piezo-electric potential (a spark similar to the one created by hitting two crystals together.)
In physics, a *piezo-electric potential is a voltage or current which flows as the result of an applied compression on a crystalline structure (conjectured to be the pineal gland.)
The compression causes the crystalline structure to deform and then reform (bounce-back) resulting in the voltage or current (the spark) which spreads by way of the corpus callosum (the wiring that connects the left and right hemispheres of the brain) – facilitating the famous 'brain reset'.